I've raised over $70,000 on Kickstarter across seven campaigns. This course is the distilled knowledge from those campaigns, all in one place.

On my last project, Pixie Dust, we raised $25,037 from 672 backers.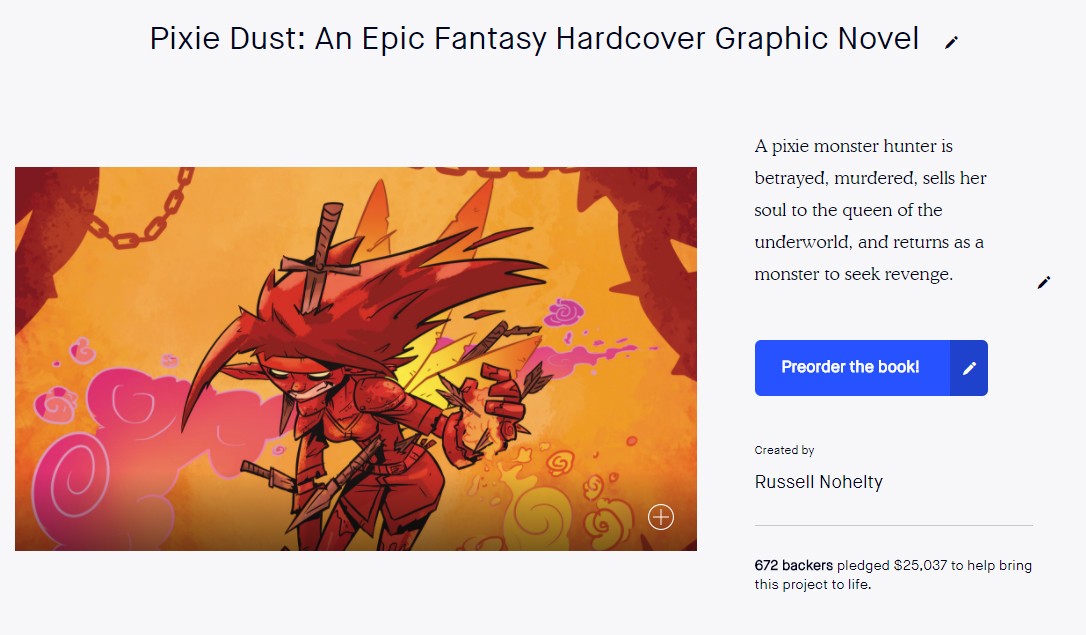 My project before that, Monsters and Other Scary Shit, raised $27,620 from 624 backers.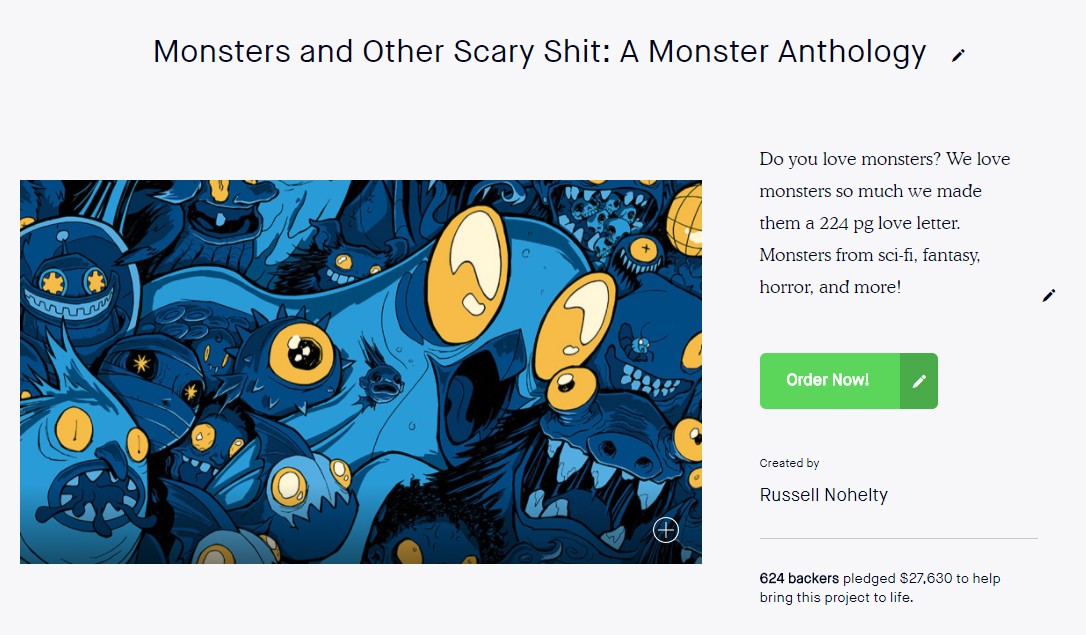 I've run five other campaigns that combined to raise $20,000+ since 2014.
Everything looks great now, but It wasn't long ago that I struggled to have success.
In 2014, I had no idea how to launch a campaign. I was clueless about raising even one dollar for my projects.
I looked up at people who could raise $20,000+ on Kickstarter as my idols. Now, I am one of those people.
And you could be too.
I'm not a special snowflake. I just accumulated the knowledge necessary to put the right plan into action, and then acted on it. You can do that, too. Crush it on Kickstarter can help.
Only six percent of campaigns ever raise over $20,000. I did it twice in one year. The best part is that once you have the knowledge, you never lose it. You can implement it again and again forever.
And I want to impart all my wisdom to you, so you can crush you own goals and stop struggling to succeed.
This is a course for everybody passionate about bringing their Kickstarter game to the next level. Whether you are a Kickstarter newbie or a seasoned pro, you'll learn a ton in this course.